1 year and 32,000 km with my Tata Altroz: Total cost of ownership 1.91 lakh| Roadsleeper.com
I am more than happy with the car & would like to keep the efficient & peppy 1.5 diesel for at least another 6 years.
BHPian PrasannaDhana recently shared this with fellow enthusiasts.
1 year with Tata Altroz ​​1.5 Revotorq Diesel
I received the Altroz ​​on October 27, 2021. This is a slight regression from the first posts in this owner thread.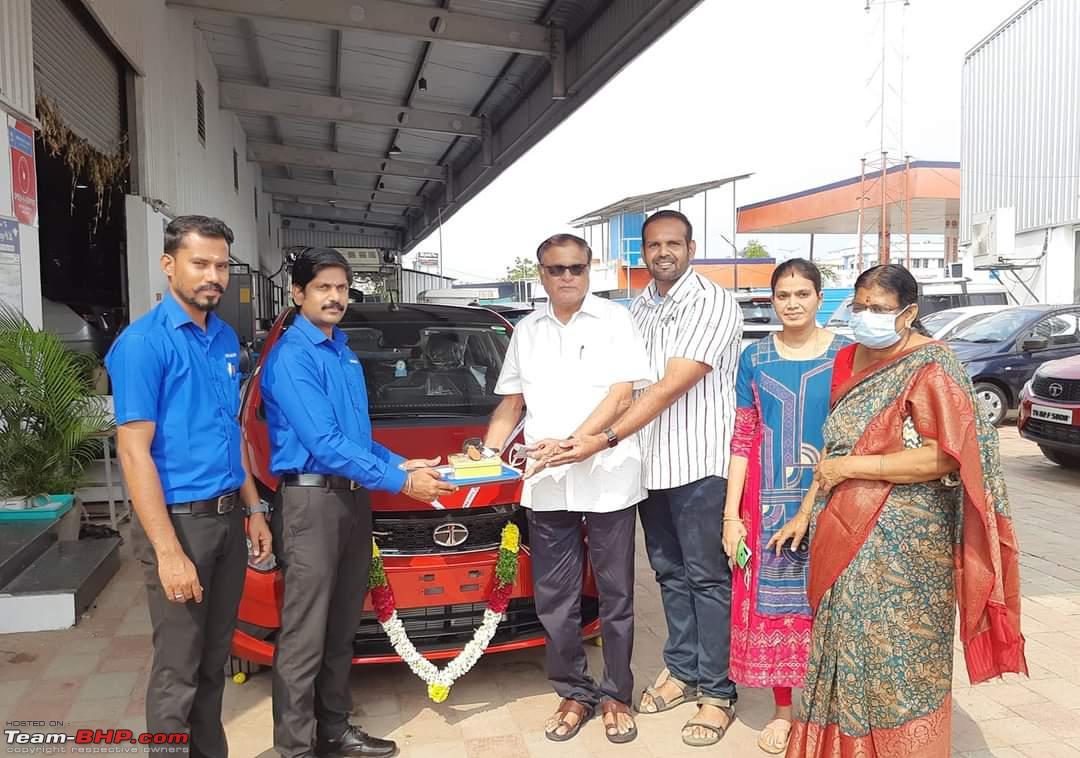 Odo was 52 km when I drove out of the showroom. Today marks one year since I owned the little red car. I have driven 20,000 miles and enjoyed every bit of it over the last 12 months.
I have driven Storme 8000 km, Kwid 4000 km and new Celerio 2000 km during the same period. Altroz ​​has played a big role in reducing the workload on Storme, which would have reached 90,000 km by now if not for Altroz.
A picture from today, on one of my farms
Odo on the one year anniversary
This post will highlight the following
30,000 km service
Ayudha Pooja
Highest actual T2T fuel efficiency obtained during the last Peravurani trip
Total cost of ownership – Fuel, maintenance & Other
Overall fuel efficiency
Niggings
What could have been better
30,000 km Service
I have always been meticulous about getting my cars serviced before the deadline. This time I was busy and passed the deadline by a very small margin. The car wouldn't let it go though, the MID kept sending the message Service overdue continuously. The IRA app also spams you with service notifications every hour.
It is the 5th service in total – 1000 km, 7500 km, 15000 km were free services, the last two services at 22500 km & 30000 km are paid.
As usual, the service went smoothly at Kaveri Tata, Trichy. Glad they open another outlet just 2km from my home. The current one is 15 km away.
Notice the electric car's charging socket, which is open to all electric car customers. Trichy has 2 such EV fast charging stations, one at each Kaveri Tata dealer.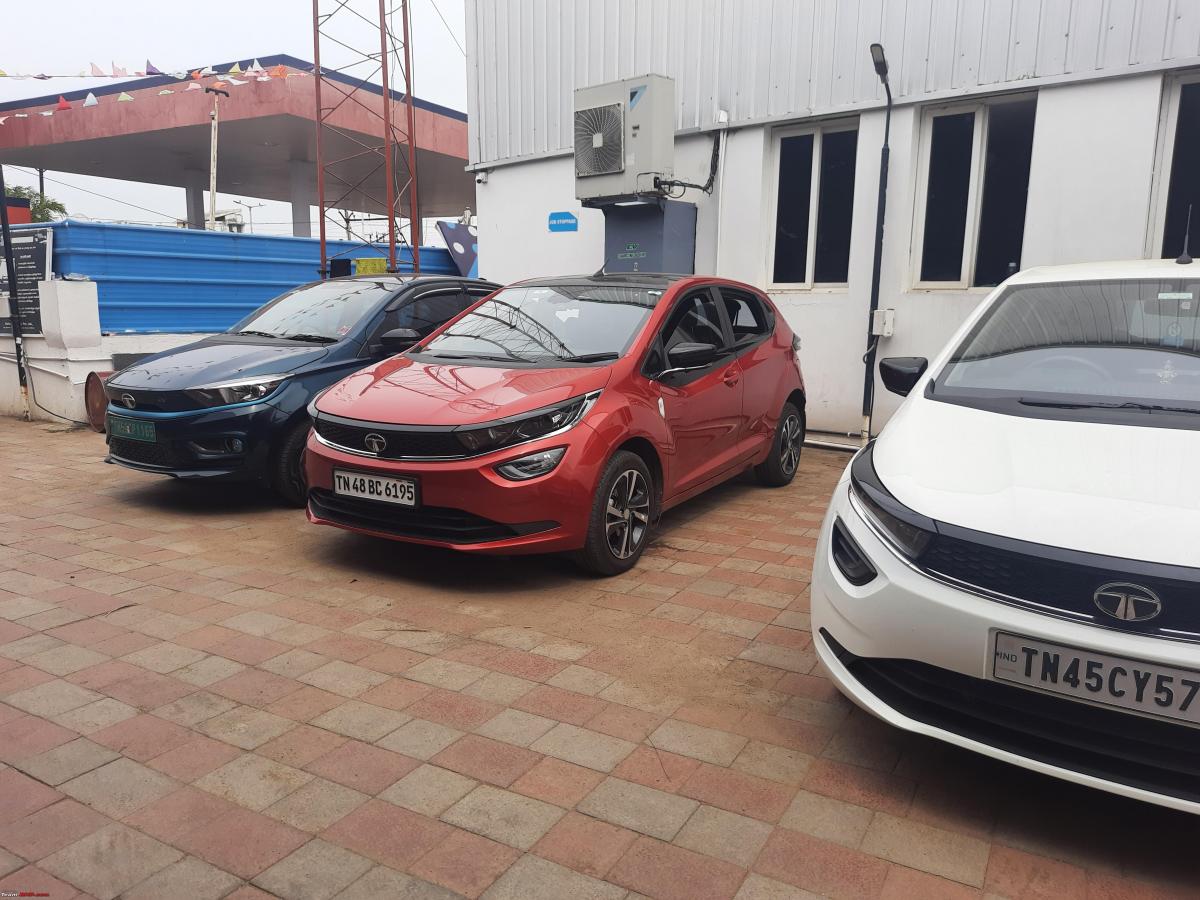 This service included oil changes, filter changes, AC disinfection, wheel alignment and balancing, along with other routine checks. Service bill was INR 73xx.
Car after service
The next service will be at 37,500 km which will only be a check and the next oil change/brake pad change will be at 45,000 km.
Ayudha Pooja
It is a tradition in our family to pray and show gratitude on the day of Ayudha Pooja, by performing Pooja on our agricultural farms, farm equipment, school equipment, school vehicles and personal vehicles. I make it a point to wash all my personal cars myself before Pooja. This time there were only 3 cars as the Kwid 1.0 was sold a week before Pooja.
Storme took me just over 2 hours to wash, Altroz ​​an hour and the new Celerio took 45 minutes. Despite the time and effort, the satisfaction that comes from the task is deep.
Pictures of the personal cars on the day of Pooja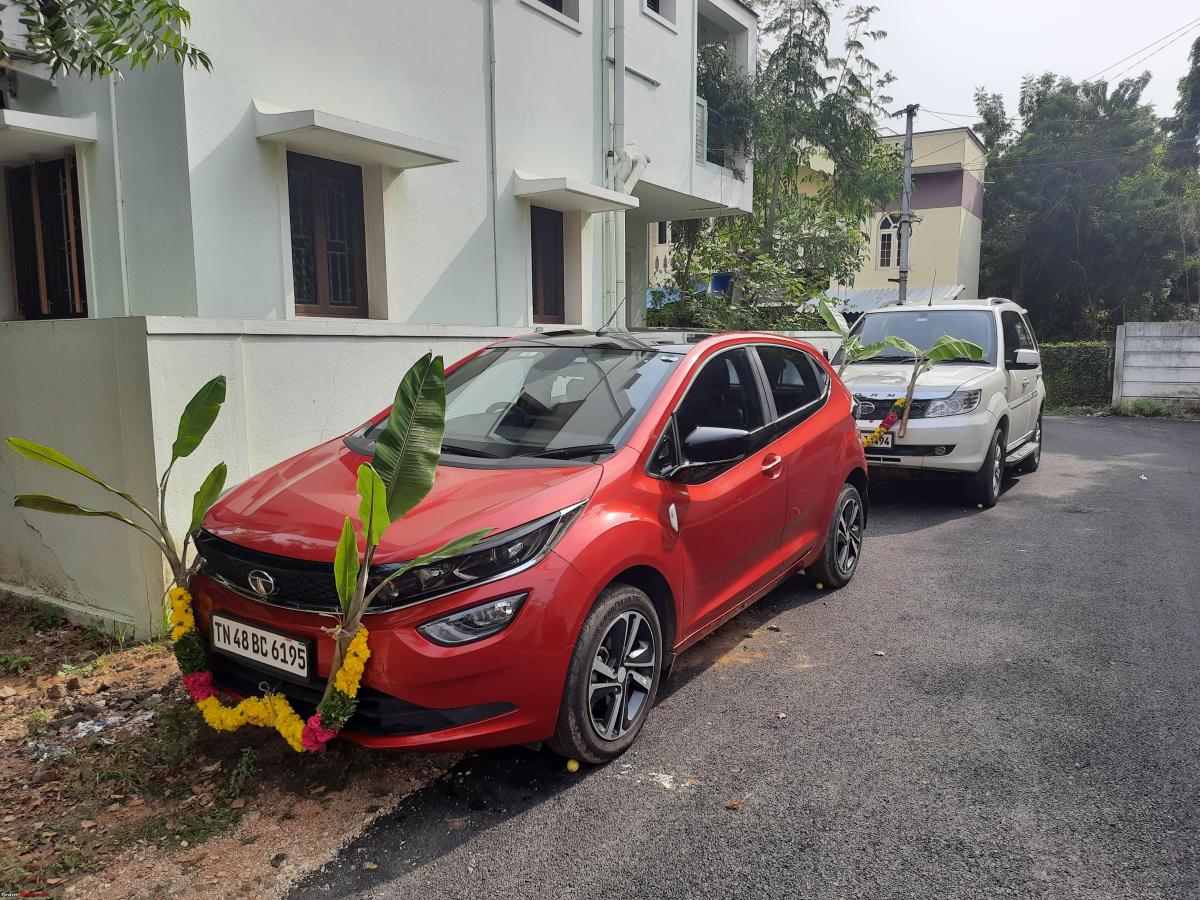 Highest actual fuel efficiency achieved
I drove to my wife's native Peravurani for a meeting. It is a 244 km round trip. I was quite calm compared to my usual driving style. It was 60% highways 40% rural SH. I had the cruise control set at 90 km/h on the highways.
MID showed 24.4 kmpl. I was hoping to get around 23.5 to 24 kmpl from tank to tank method. After refueling I was surprised that the actual fuel efficiency was bang on par with the MID figure.
24.39 kmpl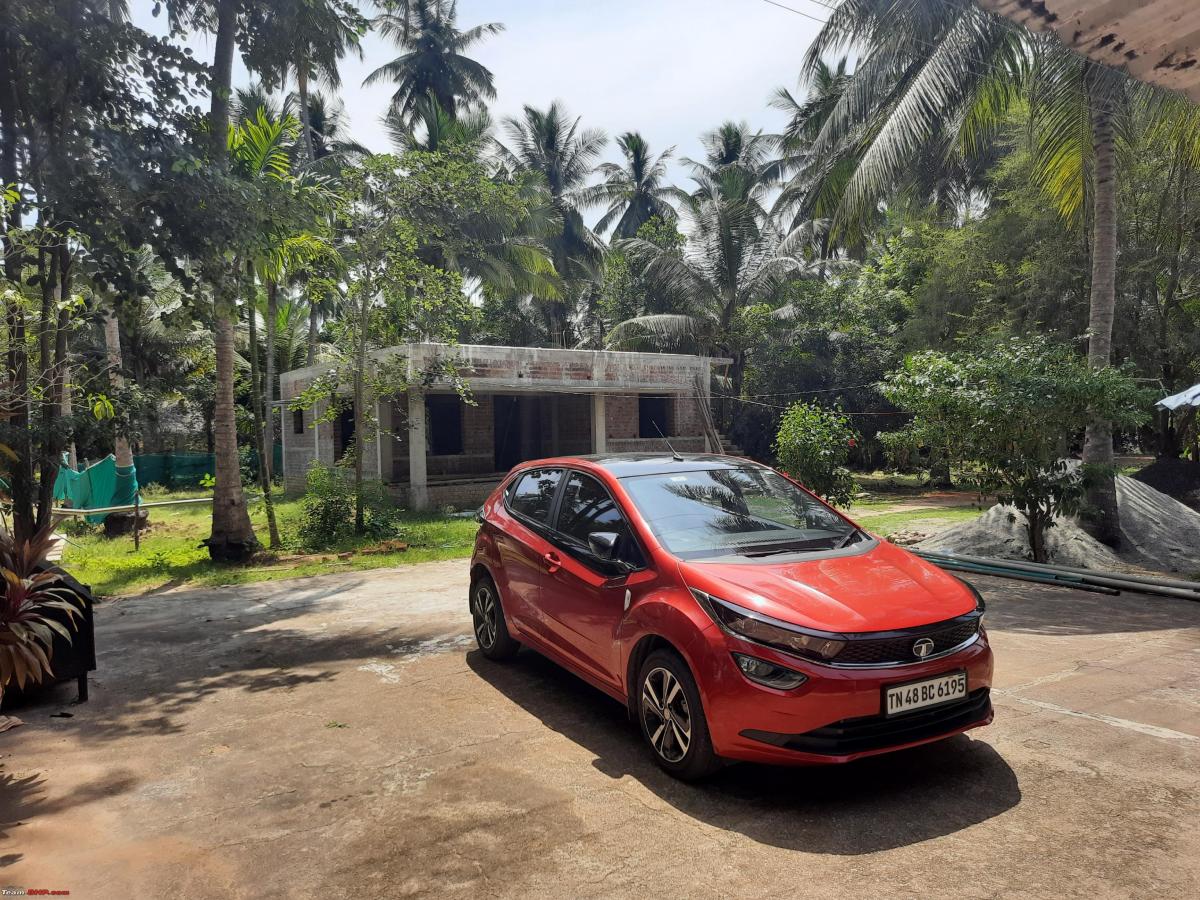 With the legendary Amby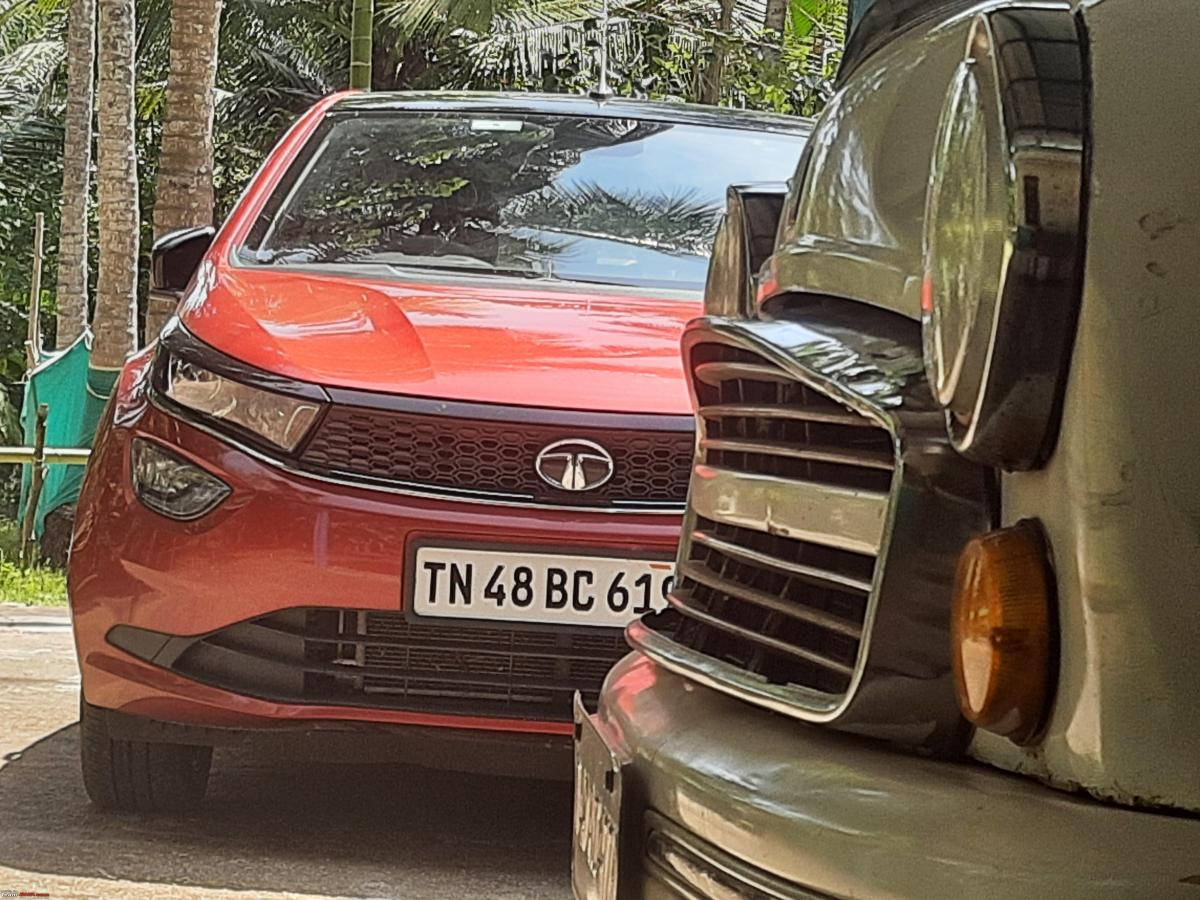 Total cost of ownership in 1 year & 32,000 km
This includes operating costs and maintenance costs
Total cost of ownership: INR 1,91,611
Of which
Total fuel cost: INR 1,66,711
Total maintenance cost (including renewal of insurance): INR 24,900
Total actual fuel efficiency
Actual Total FE: 18.19 kmpl
I am more than happy with it! My usage is 60 : 40 – Motorways: City/Rural
Highest FE – 24.39 kmpl
Lowest FE – 15.26 kmpl
Of the 100+ tank fills, 97 of them have been done on my regular BP bunk
Niggings
DPF problems – none!
However, there have been no major problems. I have met 2 less.
AC fresh air recirculation hatch – Doesn't close completely I guess, lets some outside air in even when AC mode is set to recirculation.
Next is not a niggle, but a small battle scar – a small area where the paint has flowed away. A small area, about 1 inch wide on the rear bumper. I'm not sure if it was some two-wheeler that scarred it or if it's paint chips. Anyway, I used teambhp URL decal to cover it, not to cover it aesthetically, but to cover the area and avoid further chipping.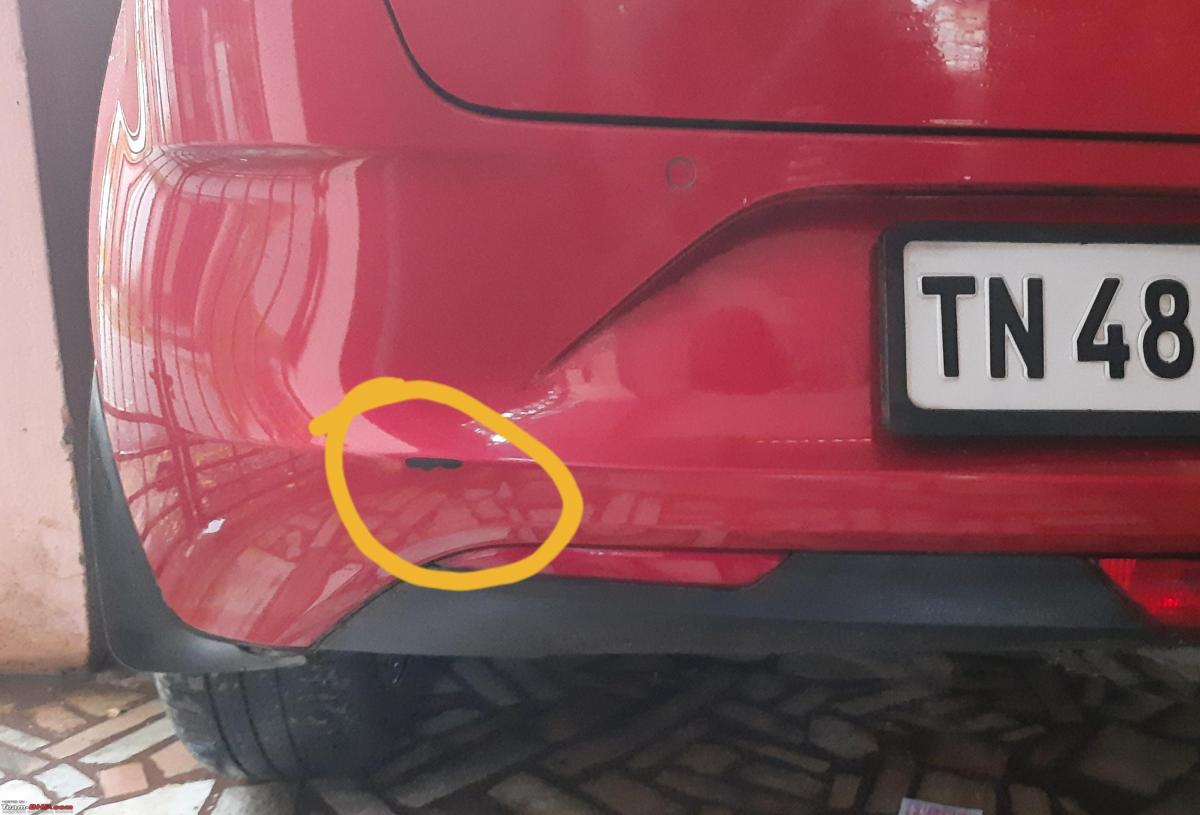 Both of these minor issues do not affect the user experience and therefore decided to get the first issue sorted during the next service.
What could have been better
Having used the Altroz ​​diesel for good mileage over the past 12 months I am more than happy with the torquey engine, solid build quality, excellent top speed and overall handling dynamics – well calibrated steering with good feel and feedback + sorted suspension, features, very good fuel efficiency and rated service costs.
There are two areas where Tata can improve the Altroz:
NVH – Especially at triple digit speeds. The road insulation could have been better. Add to that, the lack of a 6th gear means the engine isn't as relaxed at 120km/h as it is in my Storme or the i20 which has the 6th cog. NVH is not bad per se, but had it been lower it would have made the Altroz ​​diesel a perfect highway car. I also think the OE Goodyear Assurance tires play a role with NVH. I am wondering if I have to go with the Michelin P4ST for an absolutely quiet and comfortable ride or the Continental UC6 which has good grip but is not as quiet as the Michelin.
Stiff Low-Speed ​​travel – I've talked about it several times in this thread.
I would have added a third point about giving the 1.5 diesel in the Nexon tune. All three improvements would have made it a perfect car. Unfortunately, Altroz ​​may not even have a diesel plant next year.
Apart from these two areas of improvement, the Altroz ​​diesel has proven to be an absolute workhorse.
Some more pictures:
With our Safari 2.0 AT, which had its front RHS suspension completely replaced under warranty. Not exactly the best way to instill confidence in buyers who spent 28.6 lakhs on your flagship product Tata.
With a BHPian's Punto in a highway restaurant parking lot.
Almost 90 days out of 365 days behind the wheel of the Altroz, it allows you to know its dimensions with the precision of the last cm.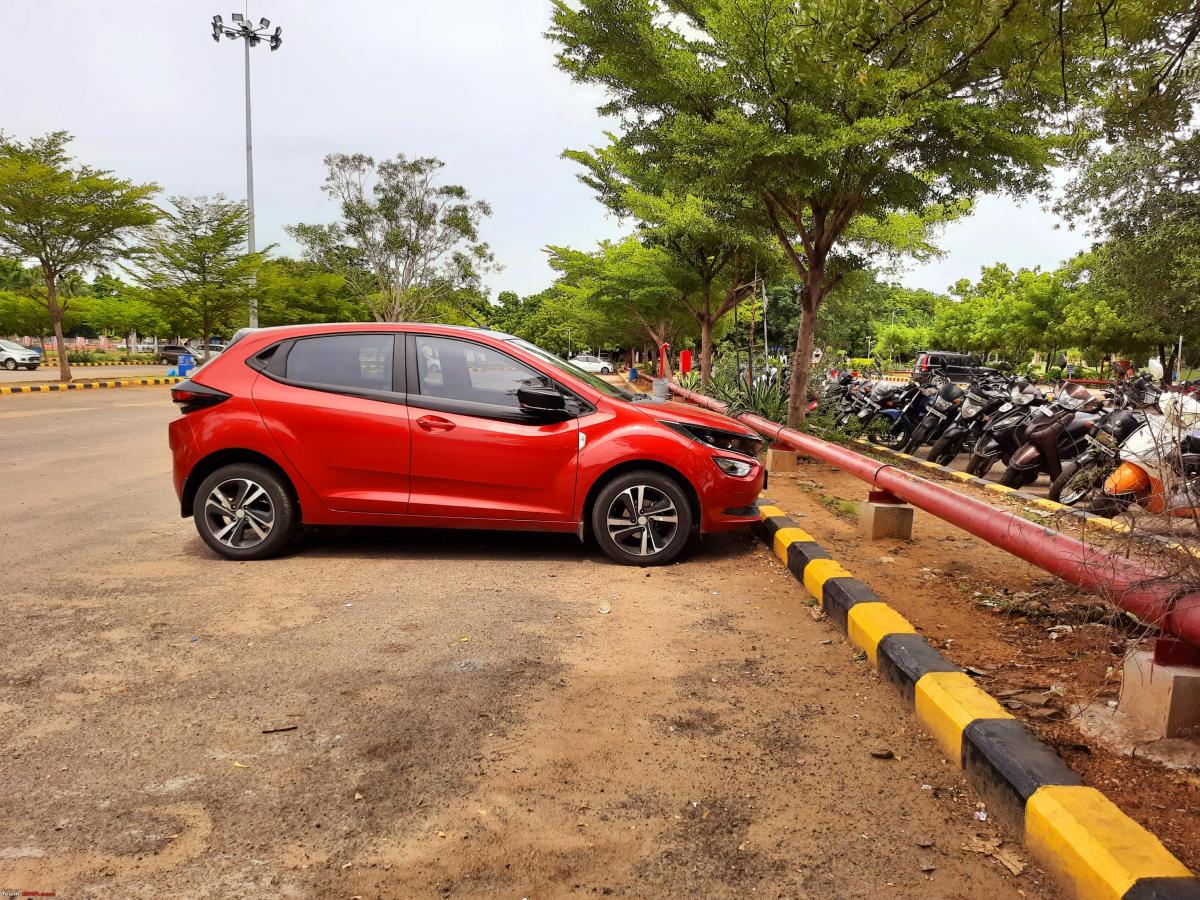 When Hyundai pulls the plug on the i20 diesel, I'm sure Tata will also stop the Altroz ​​1.5 diesel. Gives me more reasons to keep the efficient & peppy 1.5 diesel for at least another 6 years.
Last 2 diesel combi on sale
Check out BHPian's comments for more insight and information.