5 Artists on Our Radar in October 2022| Roadsleeper.com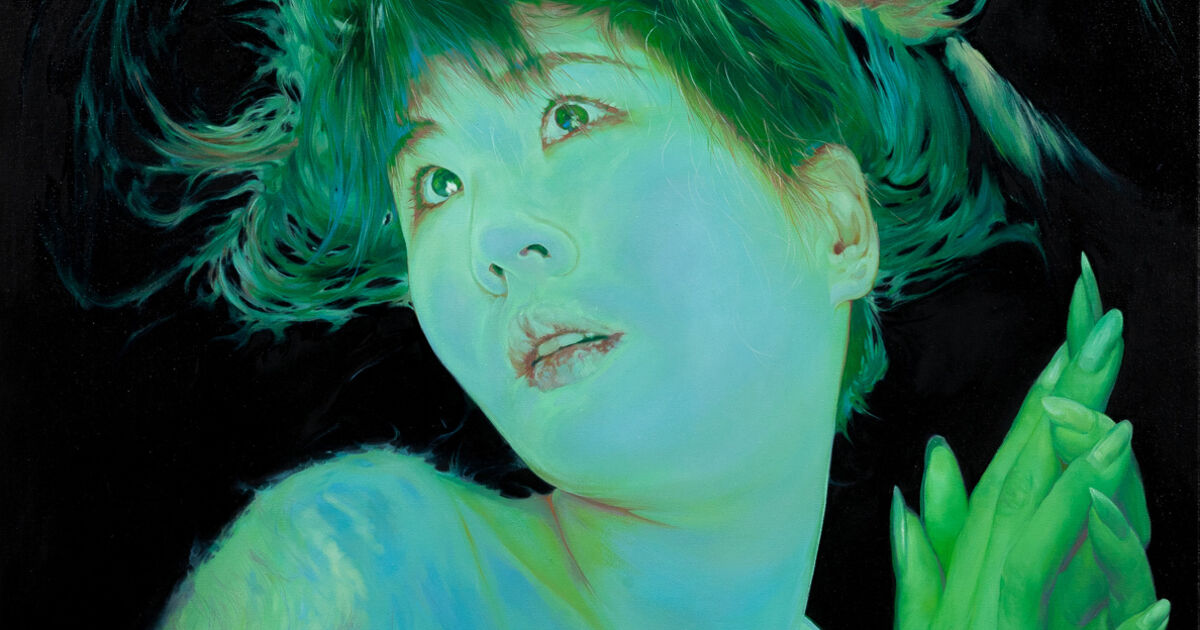 Art
An artistic text
"Artists on Our Radar" is a monthly series produced by the Artsy team. Using our artistic knowledge and access to Artsy data, we highlight five artists that caught our attention. To make our selection, we've decided which artists have made an impact this past month through new representation, exhibitions, auctions, art fairs or new works on Artsy.
B. 1986, Kaliningrad, Russia. He lives and works in New York.
Anastasia Komar's ethereal songs reflect on thoughts of spatial tension. In his current exhibition "Hosts" at Fragment Gallery, the New York-based artist continues to explore mythology and science through paintings infused with biomorphic forms. "Armies" is visible until October 16, and draws attention to lesser-taught figures in history, such as Henrietta Lacks, a Black woman whose cancer cells were used to obtain important information in the research of medicine without his knowledge or consent.
To Subrin (2022), delicate vines made of glass polymer extend over the canvas, where small pastel brushstrokes create invisible planes. Komar's careful mark-making enhances the complex pictorial qualities of the work, and stylistically takes inspiration from the traditional techniques of Pointilism. The presence of the polymer structure creates a sense of visual tension, as Komar pushes the boundaries of space and fingers the border between painting and sculpture.
And inside Hitodama (2022), Komar explores spirituality by showing living things that transcend reality. The title refers to Japanese culture and describes the glowing orbs believed to represent human souls. In Komar's multifaceted work, strands of polymer curl that burn above the stylus, connect physically and figuratively. Unknown life forms occupy the space between the painting and the viewer, expressing emotional and spiritual truths.
Komar received a master's degree in architecture and landscape architecture from the Moscow Institute of Architecture. Komar completed a summer residency at the School of Visual Arts in New York, and his work has been shown in solo and group exhibitions at the Czong Institute for Contemporary Art in South Korea, as well as New Collectors Gallery and Asphodel Gallery, both of which is there. New York.
— Adeola Gay
B. 1988, New Zealand. He lives and works in Sydney.
Mia Middleton's paintings contain snapshots, memories and experiences of everyday life. Encounters that may seem insignificant to others—like a stranger's shoes, a sofa chair, or a cigarette in an ashtray—were rendered poetic in his paintings. small, quiet, monochromatic.
In the hands of other artists, an idea or a dream can be conveyed through a melodramatic narrative, but with Middleton, fleeting images are given a chance to exist, thus allowing the audience to interpret the work for themselves. This can be seen in his latest exhibition "Three Secrets," until October 15 at COMA in Sydney. This exhibition consists of paintings that show the quality of our perception of things or places.
Represented by Cob, the artist turned artist received a double degree (BA/BFA) in philosophy with honors and photomedia production from the University of New South Wales. Middleton's philosophical background inspires him as he plays with ideas related to the subconscious and mirrors Jacques Lacan in his work. Meanwhile, his photography background informs his style of painting, as many of his paintings feature a well-organized composition. Although Middleton's paintings may be life-like, his unique use of monochromatic paint prevents his paintings from being considered photorealistic.
Middleton completed an artist residency at PM/AM in London earlier this year. Later this fall, the gallery will hold its third one-artist exhibition of the year following "Three Secrets" and "Through the Gate" at Artists, Designs, Pictures (PPP) in Hertfordshire, England.
—Ayanna Dozier
B. 1991, Chicago. He lives and works in Los Angeles.
Chiffon Thomas builds a new world in "Staircase to the Rose Window," the first solo artist show at PPOW in New York. On view through October 15, the exhibit equips viewers with the tools and voices needed to demystify the institutional power structures that govern notions of race, gender, and sexuality.
In his multimedia works, Thomas uses everyday objects to create what he calls "the impossible body." For Rose Window Tower (2022), the artist created everyday tools such as spindles, spools of wire, and iron bars into a structure resembling a gothic cathedral, with a rose window. Instead of placing architectural details on the base of the headquarters facing east, as tradition dictated, Thomas placed a rose window on the flat west side. By taking the familiar and—to some, sacred—cathedral form and modifying it to his liking, Thomas exercises autonomy over the institutional structure, opening up new possibilities while acknowledging the past.
Shortly after "Staircase to the Rose Window" opened, Thomas was one of 15 artists to be awarded a Joan Mitchell Fellowship. He will make his museum debut in September 2023 with a solo exhibition at The Aldrich Contemporary Art Museum. Thomas is represented by PPOW and Los Angeles-based Kohn Gallery, and holds an MFA from Yale University and a BFA from the School of the Art Institute of Chicago.
Thomas has also contributed to notable artist spaces and institutions such as the Skowhegan School of Painting and Sculpture in Maine, and Fountainhead in Miami. His works can also be found in the permanent collections of many institutions, including the Hammer Museum in Los Angeles and the Institute of Contemporary Art, Miami, among others.
—Isabelle Sakelaris
B. Beijing. He lives and works in Pittsburgh, Pennsylvania.
In Su Su's vivid, haunting paintings, details are captured in colorful swirls, faces are distorted by double vision, and bodies are rendered in acid colors. Now based in Pittsburgh, the artist left China for graduate school, and has channeled his experiences of cultural alienation into his work.
This is especially evident in the psychedelic scene The Life of a Deer (2022)—featured in his current exhibition "From Your Special Friend" at Chicago's Kavi Gupta—where deer images were borrowed from Qing Dynasty raffia and a 1942 Walt Disney animation. Bambi go down to the pool where the artist bathes. This conflict and separation of American and Chinese art points to the prevalence of cultural exchange in American life: The artist behind. Bambian official American film, was Tyrus Wong, a Chinese immigrant who found inspiration from the country's Song Dynasty films.
Inventive and culturally curious, Su Su also developed a unique technique in which she uses syringes to inject oil paint into stretched tulle. In this series, he works from the background of his paintings so that the streams of pigment stand out over their grids, producing contrasting rock textures and their delicate silk particles. In "From Your Special Friend," on display through November 5, works using this technique are your own portraits, giving a new twist to an old tradition.
Su Su earned an MFA in costume design from Carnegie Mellon University's School of Drama before turning to painting full time. Her work was included in Kavi Gupta's presentation at this year's Armory Show and is currently featured in "Wonder Women," a show by the Jeffrey Deitch group in Los Angeles. His paintings have also been exhibited by institutions such as the Crystal Bridges Museum of American Art, the Andy Warhol Museum, and the de la Cruz Collection. In 2021, Su Su won the Bennett Award.
—Olivia Horn
B. 1991, Silver Spring, Maryland. He lives and works in Ghent, Belgium.
Nokukhanya Langa, who is currently having her first UK show at Saatchi Yates, London, creates amazing media works ranging from spiraling, spirals made of shaped textiles to in blue, concrete paintings with strange inscriptions and graffiti-like images. . Focusing on trivial matters, Langa implements a surprising, ever-changing approach to our media-dependent, internet-dependent culture. In a strange way, his works are able to convey a sense of detachment or escape from reality. At the same time, Langa puts his pieces in a personal journal that is influenced by his experiences of growing up in different cultures, having lived in the United States, India, South Africa, the Netherlands and Belgium.
In addition to his Saatchi Yates exhibition, which is on view until November 14, Langa had a solo exhibition earlier this year at the Kunstinstituut Melly in Rotterdam, the Netherlands. He completed his postgraduate studies at HISK, Ghent, in 2020, and received an MA in painting from the Frank Mohr Institute in Groningen, the Netherlands. Langa has been recognized with various awards and grants, including the CoCA 2021 Award and the Mondriaan Fonds Stipendium for Emerging Artists. His work has also been exhibited at the Center Pompidou in Paris, Barbé Urbain in Ghent, Ballon Rouge Collective in Brussels, and Galerie van Gelder in Rotterdam, among others.
—Casey Lesser
Correction: A previous version of this article stated that Chiffon Thomas was represented by Kohn Gallery. He is represented by Kohn Gallery and PPOW