Alumni startup expands access to online education| Roadsleeper.com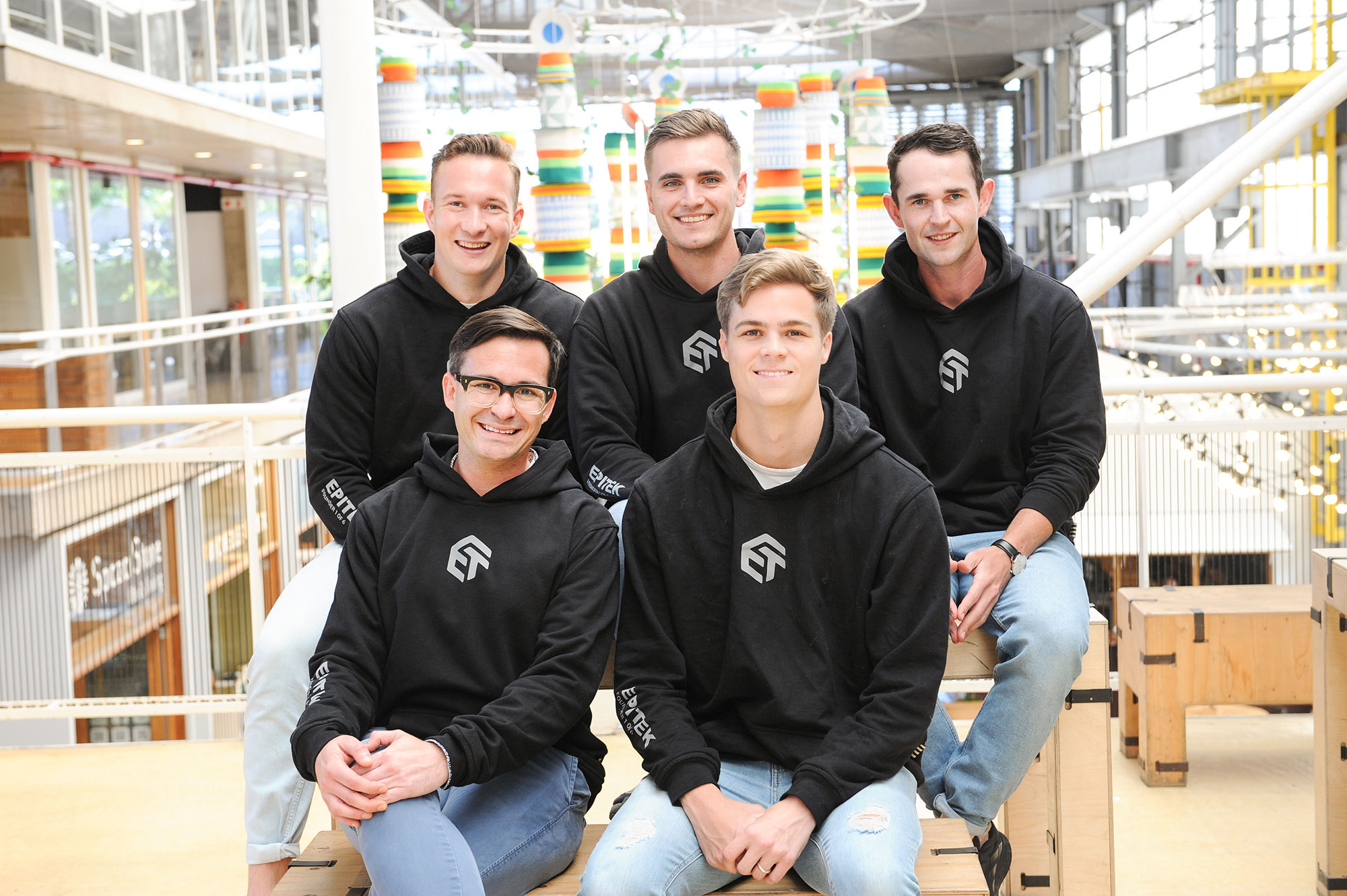 A new education development platform that prioritizes the needs of skilled and semi-skilled South Africans is set to boost the country's online training and development industry. The success of the startup, the brainchild of five students from the University of Cape Town (UCT), will be a game-changer for the country's online learning space.
Created specifically with the needs of Africans in mind, Epitek works with recognized local training sector organizations to make learning fun and accessible. The startup provides its clients with a white-labeled online education platform that is customized to their individual needs and branded look and feel – making the platform uniquely client-specific.
According to Sam Burditt, head of product development at Epitek and a graduate of UCT mechanical and mechanical engineering, the company is helping customers transition from personal learning environments to digital learning spaces. The process involves moving all learning materials to an easy-to-use digital platform to create a seamless learning experience. The platform is end-to-end, allowing the student to proceed from course purchase to graduation without leaving the virtual environment.
"The goal for us at Epitek [is] to promote online learning in the country."
"There has been a global shift towards online learning over the past five years, which was accelerated rapidly by the COVID-19 pandemic. Our goal at Epitek [is] to promote online learning in the country and one way to do so [is] by increasing the adoption of networks as a tool to expand its reach," Burditt said.
Promote continuous learning
He said the idea to start Epitek came after one of the startup's co-founders worked in the local accredited training sector and identified significant gaps in the learning process for both the student and the training provider.
"These inefficiencies reduced access to education and required significant financial costs on the part of the training providers. So we put our heads together and came up with our own plan to meet this challenge," added Epitek CEO Matt Scott.
Fast forward just a few months and Epitek was born. The platform includes e-learning, e-assessment and student management system functionality. It aims to promote a continuous learning culture among its users and has been designed with the local education system in mind. And because the system has been created for Africans by Africans, Burditt said it takes local needs and shortcomings into account. To date, the startup has worked with major accredited and non-accredited training providers to deliver education and training to existing and new clients.
Amplifier for education
"Epitek's mission is to ensure that our edtech solutions will act as an amplifier for continuous learning, improving students' critical skills, which will ultimately lead to an increase in the number of employable individuals in the country and the continent," said Scott.
Plus, the benefits of an online learning platform like this are endless. They allow training providers to shed much of their fixed costs and eliminate many of the constraints students face, including getting to class on time with reliable transportation, while accommodating their work schedules.
"Epitek not only equips the student with critical skills to advance in their career, it enables them to make those decisions with ease."
"We understand and recognize that technology needs to meet the needs of all South Africans regardless of their background and we strive to do that with our platform. "Epitek not only equips the student with critical skills to advance their career, it empowers them to make those decisions with ease," said Burditt.
---
---