Increased harmony among airlines under India's Tata Group| Roadsleeper.com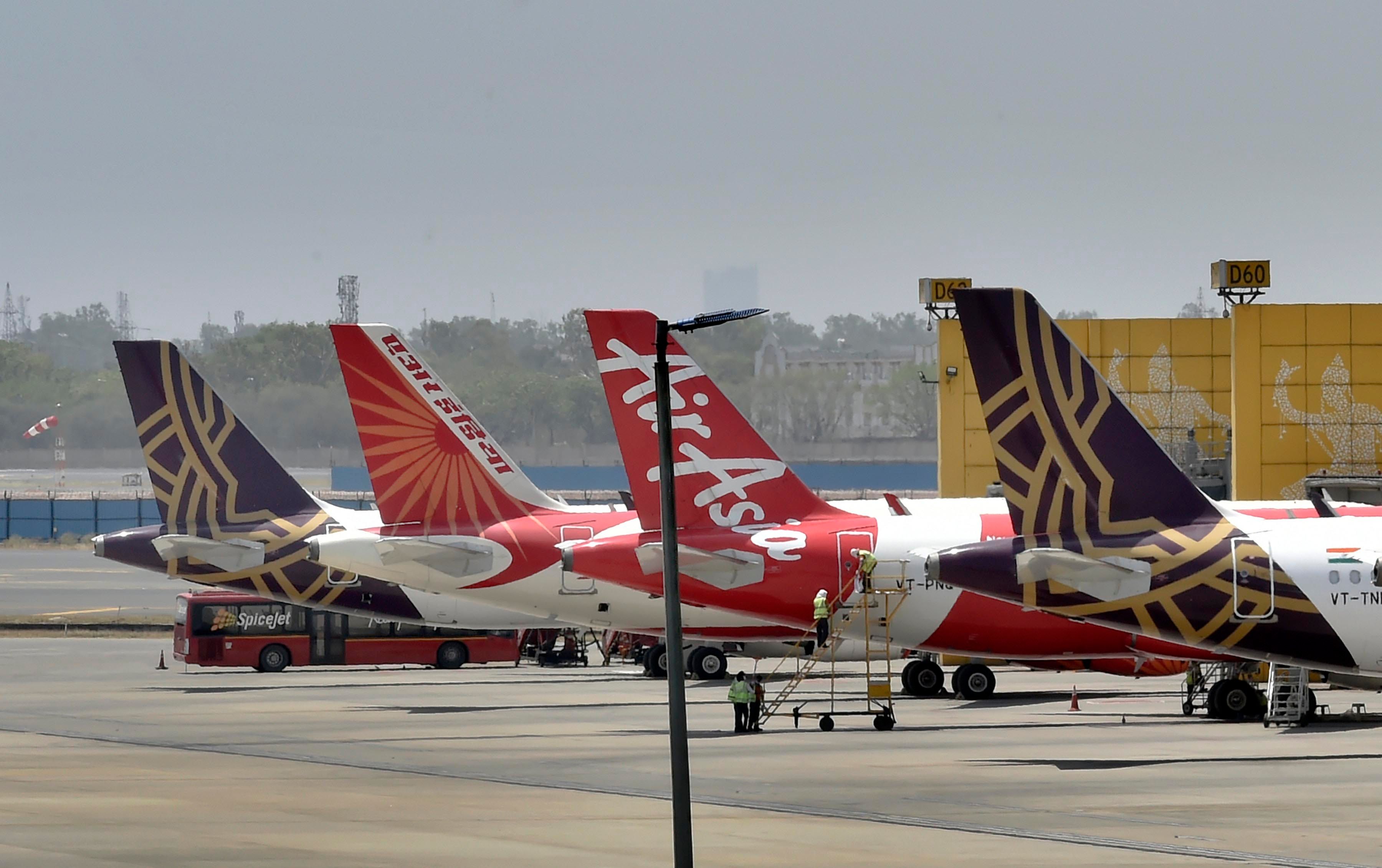 With four Indian airlines under its belt, Tata Group's situation could be seen through different lenses. Many believe the conglomerate has an uphill task to steer the mostly unprofitable carriers to good health in an increasingly competitive Indian aviation market. However, in recent months we have also seen how operating multiple airlines can also be an advantage when it comes to fleet and resource management.
Recently, Vistara CEO Vinod Kannan mentioned that the airline continues to see other airlines under the Tata umbrella as competition, and that may indeed be true. But that has not stopped the Tatas from tapping into their large pool of pilots, cabin crew, managers and fleet to fill the gaps in their airlines' operations whenever the need arises.
In fact, all four airlines under the Tata brand — Air India, Vistara, AirAsia India and Air India Express — have either benefited or helped the other for various reasons. Here's a look at some examples over the past few months.
Photo: Getty Images
Interline agreement between Air India and Vistara
In February, the two carriers signed an agreement to accommodate each other's passengers during irregular operations. The agreement, signed for two years, will cover both domestic and international flights, and the final decision has been taken to airport managers regarding the acceptance of the other airline's passengers.
An official statement about the deal was shared by the group, which said,
"This arrangement will enable airport teams from both Al and Vistara to offer alternative first available flights so as to minimize inconvenience to passengers. Transport of passengers will be on an 'as available' basis as determined by the airport manager of the accepting airline." "
Photo: Airbus
With this move, Tatas also wanted to increase confidence among Indian passengers to travel with airlines under its brand and be almost assured of a backup option in case of unseen flight disruptions.
Some Vistara executives are moving to Air India
While a decision to merge Vistara with Air India is still in the works, several developments have taken place behind the scenes. In another sign of growing synergies between the two airlines, Air India brought on board several senior Vistara employees in May.
The LinkedIn profiles of people in several key departments at Vistara, including IT and network planning, revealed that they had changed jobs and moved to Air India.
Tatas, however, referred to this as an established policy within the group as talent is considered a group resource, adding that "group transfers take care of talent as well as the interest of the company."
Photo: Airbus
Several key Vistara employees, including Kartikey Bhatt, Vistara's deputy general manager network, Prasan Verma, who has been with Vistara since 2016 and was given the role of head of commercial and operational IT at Air India, and Sandeep Verma, Vistara's cabin manager. crew, went to Air India.
A person familiar with the development had said there was "more such parallel appointments are happening from Vistara to Air India across other specialized departments like commercial, revenue management, partnerships, etc."
It was simply too generous of Vistara to offer seniors from crucial departments to AI, but many saw this as confirmation of a merger in the coming months.
AirAsia Pilots loaned to Vistara
Earlier this month, Vistara looked to AirAsia India for its crew needs amid plans for a growing fleet. Vistara is facing a shortage of pilots as it looks to expand its fleet in the coming months. The airline was hopeful that there would be a surplus of pilots in the market after the pandemic, but many have been absorbed by airlines, particularly in the Middle East.
On the other hand, AirAsia India currently has more pilots than required for the next few months, after reducing operations. In an arrangement that works for both airlines, it emerged that Vistara would bring in captains and first officers on deputation from AirAsia India to meet the needs of its growing fleet.
It is seen as a convenient arrangement, as much of Vistara's operations are carried out by the A320 family of aircraft, the type also used by AirAsia India.
However, both airlines have their own operational procedures, and AirAsia India crew transferring to Vistara will need to undergo training to familiarize themselves with the new operational environment. A senior commander told The Times of India,
"AirAsia India pilots will be required to undergo an operator conversion course involving ground school, safety procedures, etc. They will be required to undergo a similar training program on their return to AirAsia India."
Vistara provides aircraft to Air India Express
And finally, the latest development was that Air India Express wanted to dry lease two Boeing 737 aircraft from Vistara to meet its immediate demand. At a time when airlines like IndiGo and SpiceJet have to look externally to lease aircraft, Air India Express decided to look to a sister airline for help.
The airline has plans for possible long-term fleet development and network expansion. But until that happens, it wants to take advantage of a short-term arrangement by taking two of Vistara's 737s, which the airline itself took a few years ago after Jet Airways went under.
AI Express will use these plans to increase capacity on existing routes and not open any new ones.
Indeed, the Tata Group has a huge task ahead of it to turn around Air India's fortunes and the proposed mergers, which will be carefully crafted with future profits in mind.
The challenges of IndiGo's seemingly unassailable dominance of the domestic market and the superior services of many foreign operators mean that the conglomerate has its task cut out for it. But the Tatas may feel that consolidating their aviation business is the best way forward to create a meaningful impact in the coming years.
What do you think of Tata Group's strategy for its airlines? Please share your thoughts in the comments section below.